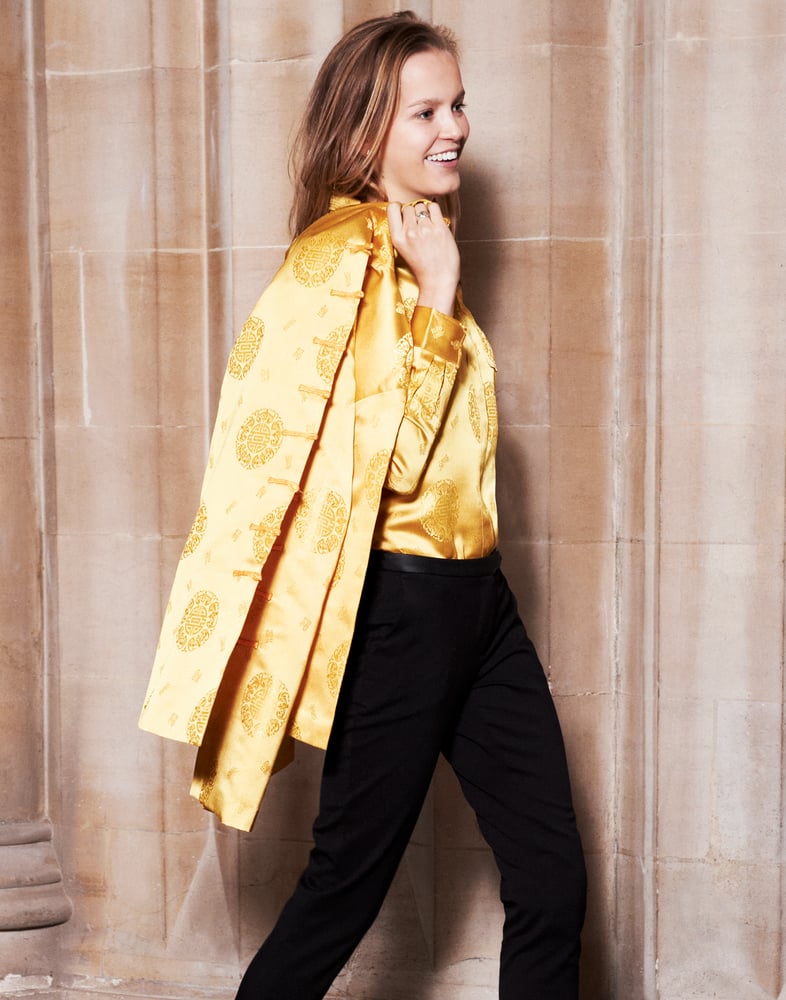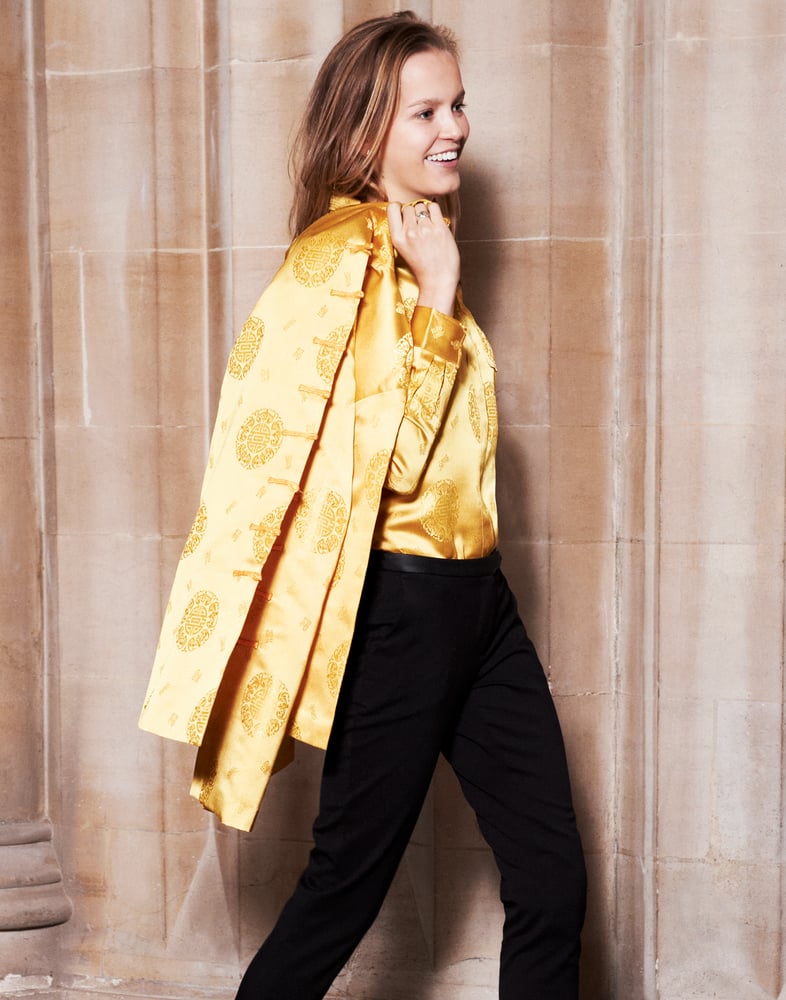 Michelle coat
£385.00
GOLD SATIN BROCADE COAT
Michelle is a beautician, and she runs her own beauty salon called 'Abundant Life'.
Michelle loves people. Her husband Steven often says she makes more friends than customers in her salon. However, she was shutting the salon earlier today, as she is going to the Royal Marsden hospital to visit a former customer of hers. Jane had just had chemotherapy, and so Michelle had chosen for her a wig in a bid to further the healing process.
Jane's ward faces the south, and so is regularly bathed in glorious sunlight. The warm rays shine through the window, illuminating golden specs on Michelle's satin coat. To Jane, Michelle was an angel.
COMPOSITION: 80% cotton, 20% polyester
CARE: Specialist dry clean