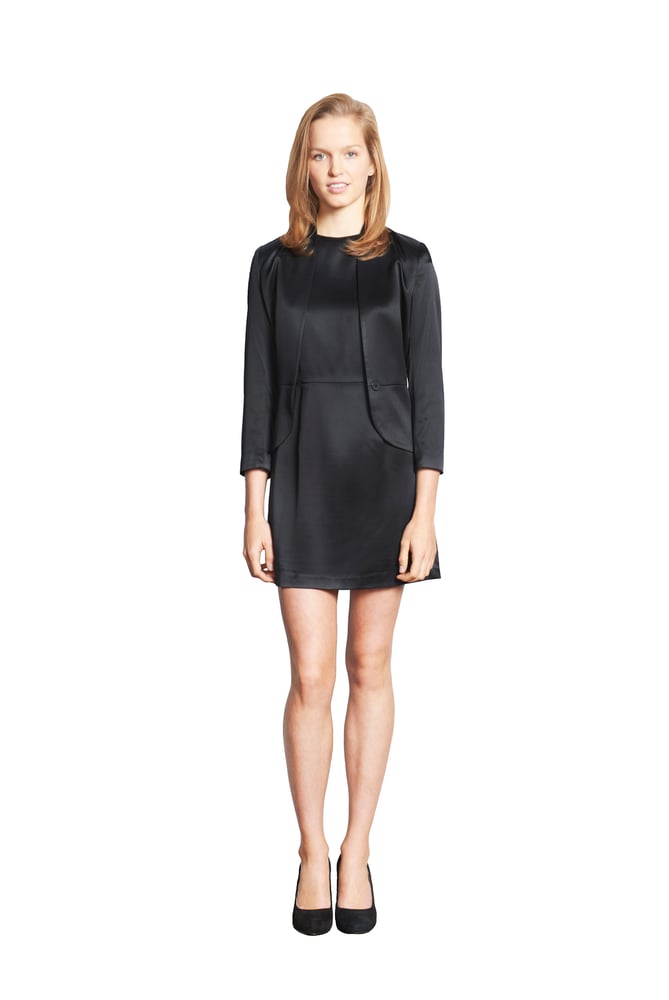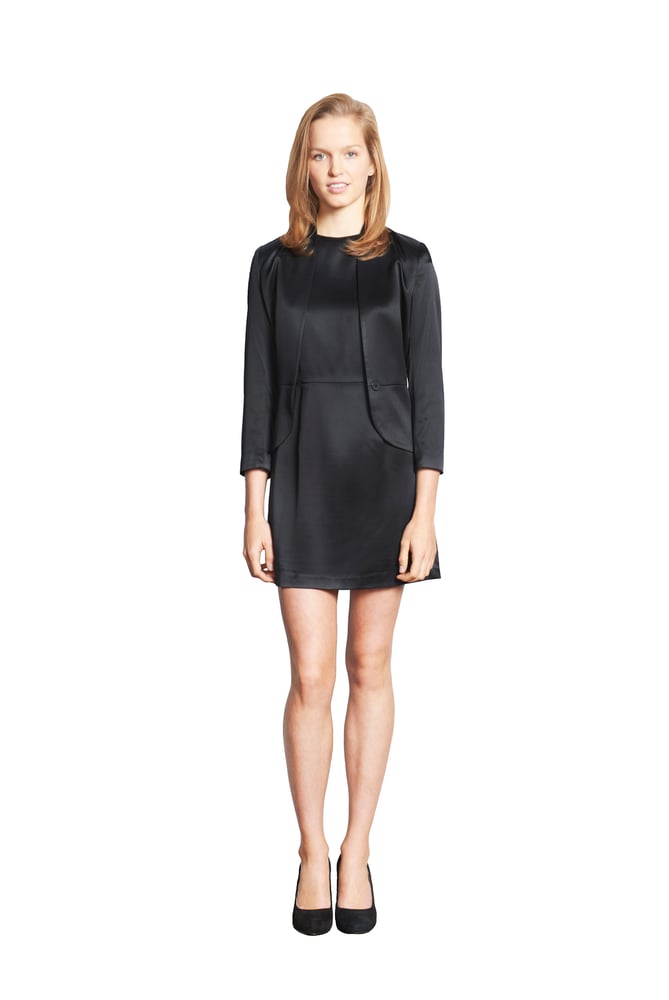 Margarita Jacket
£395.00
Little Black jacket
As Benji walked out of Heathrow airport, the jacket of a woman in front of him caught his eyes. The fabric shimmered with the light that reminded him of the pearls from the Far East, where he had been for the past week.
'What a small world!'
It happened to be Margarita the air hostess, who had been so helpful on the flight. For the first time in his life, Benji forgot to request kosher meat for his in-flight meal, yet Margarita had managed to find him some vegetarian food instead.
'So where will you stay in London then?'
"I'll stay in Hampstead for a week.'
'I live in Golders Green, one stop away! And I know the best kosher Chinese restaurant in Hampstead. May I take you for dinner as thank you?'
That was a year ago. Margarita has been keen on kosher food ever since, while Benji has fallen in love with the beautiful airhostess.
Will she land in London for good for him?
COMPOSITION: 93% silk, 7% elastic fiber
CARE: Specialist dry clean