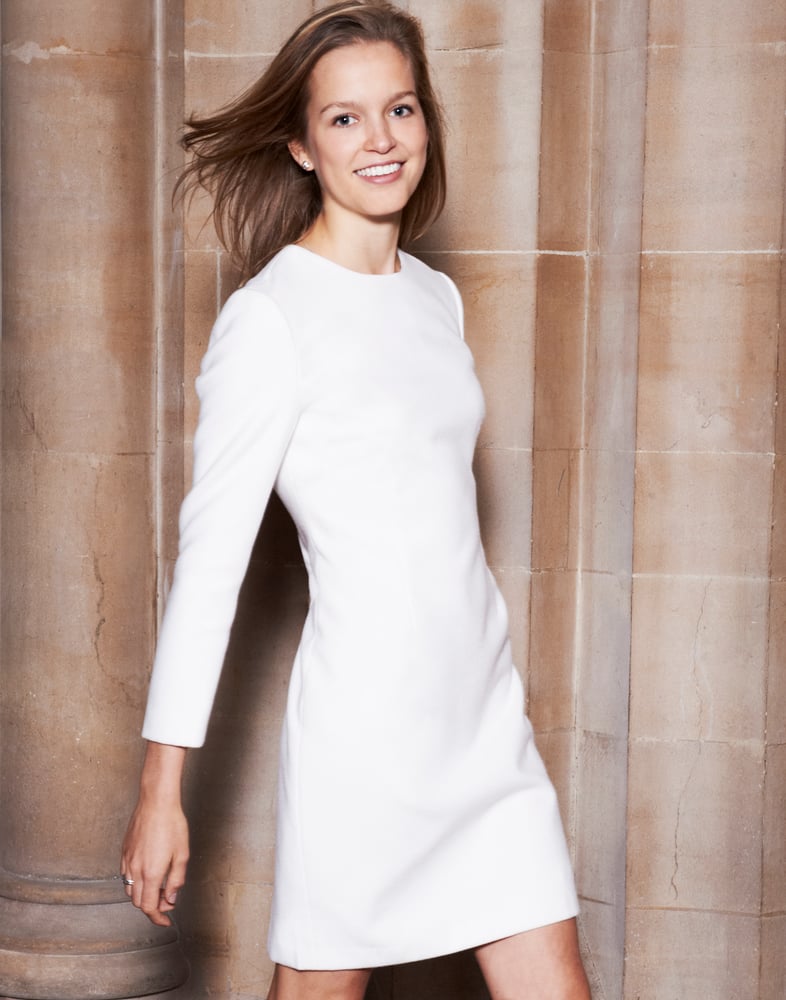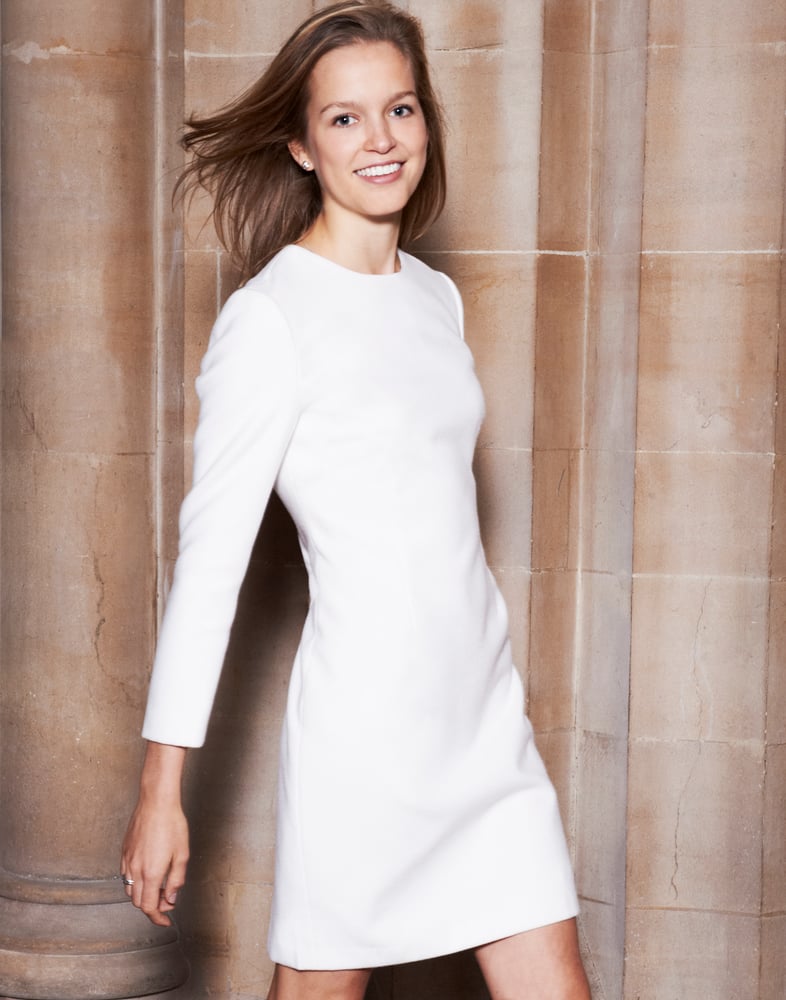 Libia dress
£375.00
CREAM WOOL DRESS
Steven the headhunter rushed into the gym underneath London Bridge station. His injured left calf hurt so much that he had to bend down to massage it.
"Come July, you'll play football again".
The voice came from a girl with 'Sing-a-song' Irish accent.
"What makes you so sure?" Steven looked up, and some bright light shone into his eyes. He blinked. She smiled and walked away.
It took a while for the receptionist to check him in. The girl was no longer in sight. He left the gym with the same dull ache in his calf.
The next morning, as Steven sat in his office, that same light shone on him as his PA passed by in a cream wool dress. "Perhaps it's the dress.'
Perhaps her name is Libia, and she works as a physiotherapist for Chelsea Football Club.
Steven had to go to the gym tonight.
COMPOSITION: 80% wool, 20% polyester
CARE: Specialist dry clean