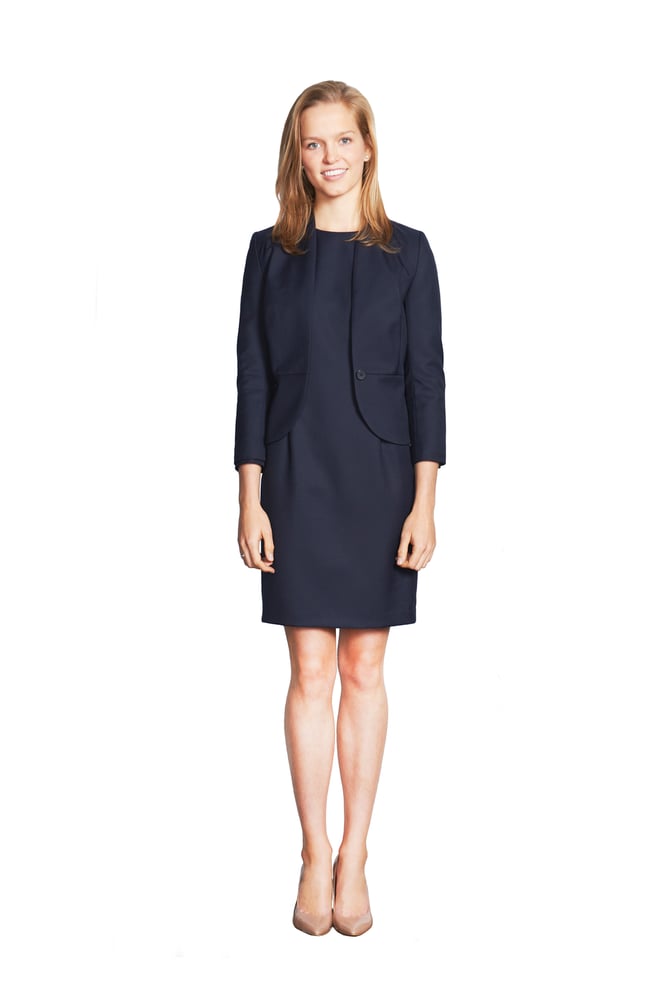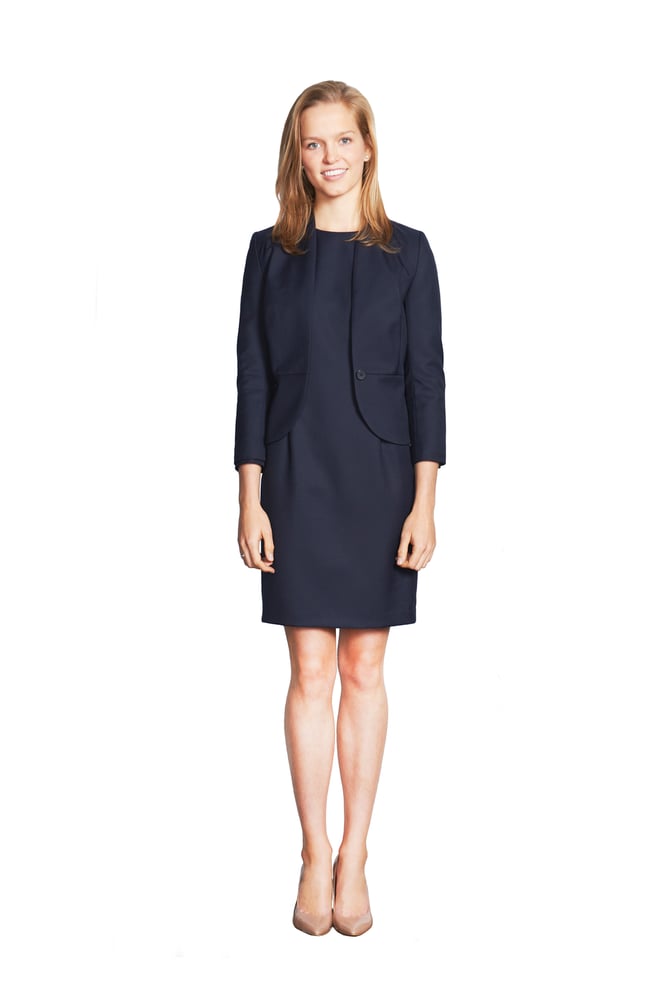 Katrina Dress
£350.00
NAVY DRESS
Katrina works as a lawyer in an investment bank. She caught a glimpse of her husband sat in bed, still waking up, as she put on her new navy dress. They will be going to the Ritz later this evening to celebrate their wedding anniversary. She just had the small matter of work to get out the way first.
It was an eventful day at work. The bank was being investigated by the US government for alleged insider trading. She had to deliver a presentation to help highlight the bank's innocence. She thought wistfully of her husband. She really was not in the mood.
The autumnal sunshine blazed in on her as she talked through the slides. Fifty pairs of eyes stared back at her, yet she felt a gentleness rise from inside her. The tension and anxiety melted as Katrina breezed through her talk.
Perhaps it was all down to the dress; it's not a bad idea to wear a dress to work.
After all, Chanel wisely highlighted that "trying to be a man is a waste of a woman".
COMPOSITION: 70% Wool, 30% polyester
CARE: Specialist dry clean