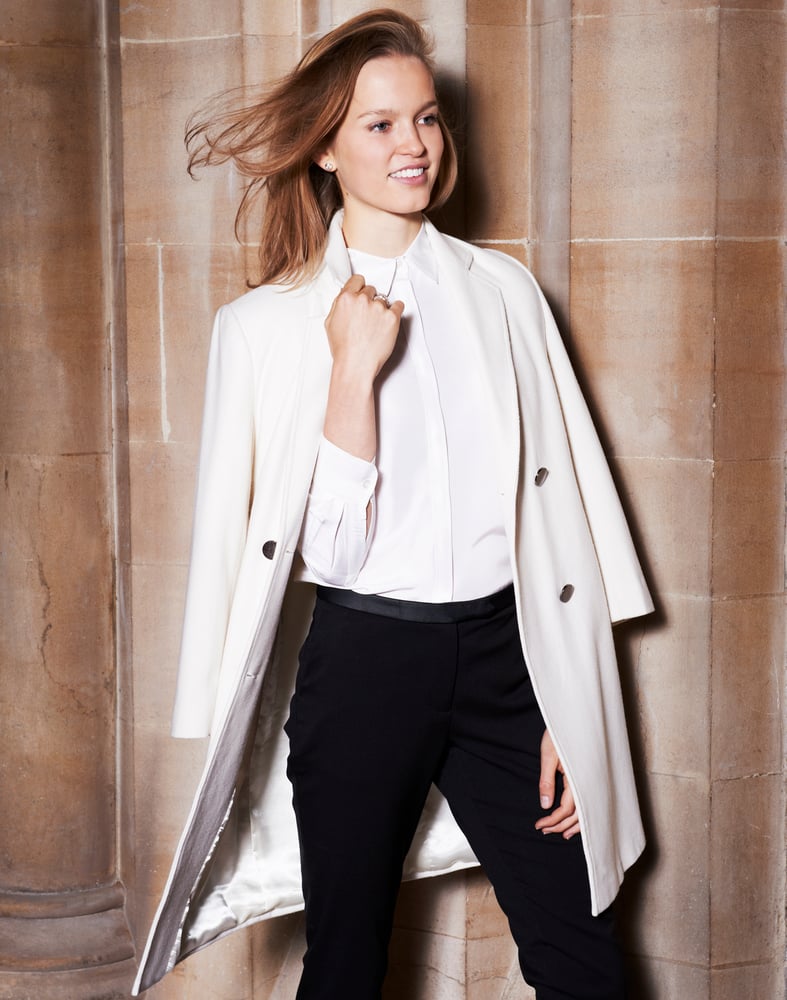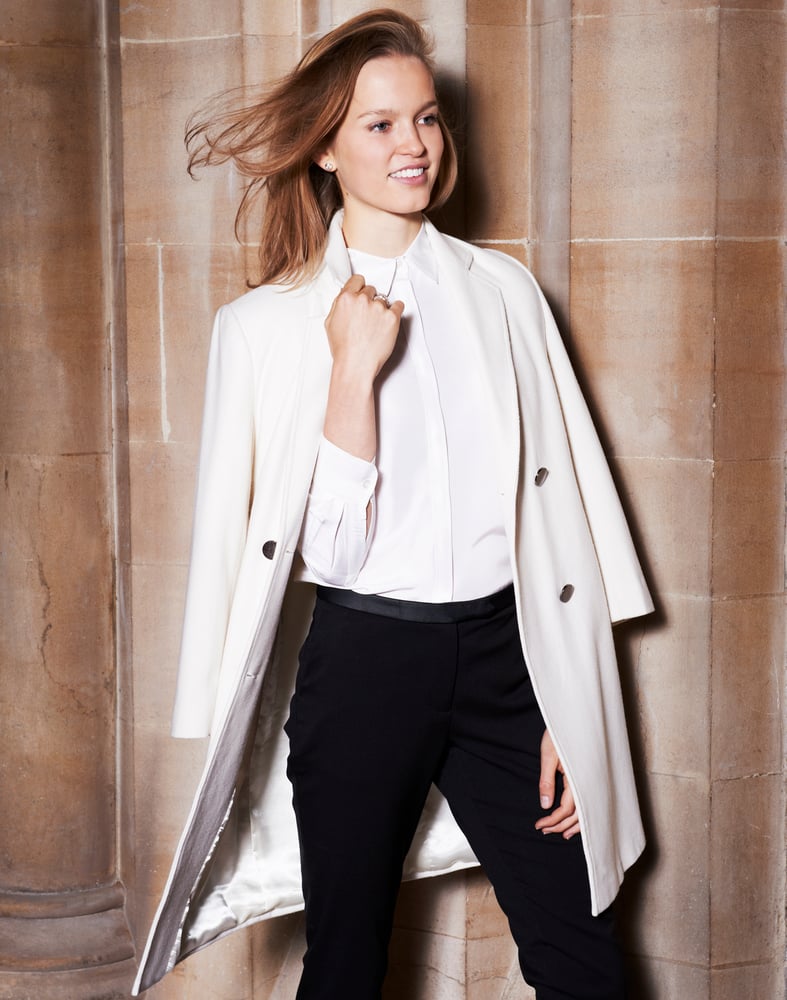 Karen coat
£520.00
CREAM WOOL COAT
'Is tomorrow really your last day?'
'I'll make you a cake with chicks on it. Make sure you catch them!'
'I will,' said her table-mate Marc.
They spoke in a language that nobody outside the studio understood.
The time has come. Karen is leaving for her homeland. Saying goodbye to her beloved type design studio was incredibly hard. Karen often wondered, is there any other place in London that no one wants to go home after work?
'I'll walk you to the station.'
They walked in silence in the unusually heavy snow. Marc wore a short-sleeve t-shirt. Karen desperately wanted to put her cream wool coat on him, but she managed to restrain herself.
'Will I see you again?'
'This time next year.'
The snowy light was shinning on the cream coat and caught her tears at the same time as she turned to the station. Marc suddenly felt his eyes were filled with something warm too. Maybe it was the light, maybe it was something else. He didn't know.
A good friend is a taste of heaven.
composition: 100% wool
CARE: Specialist dry clean