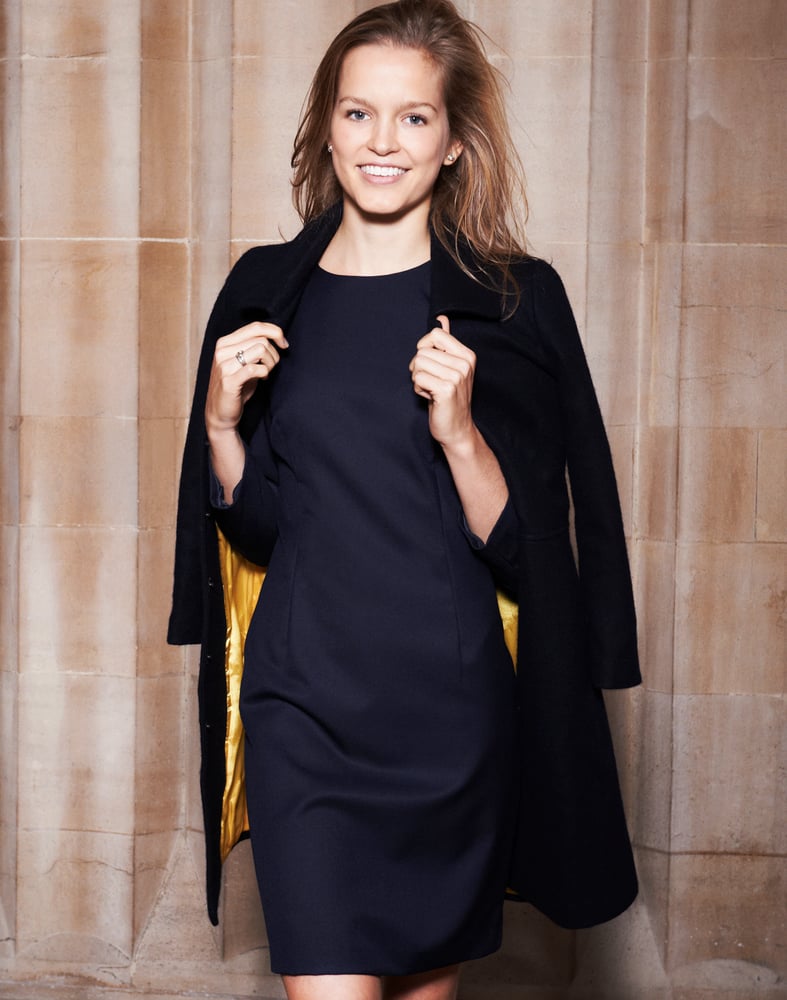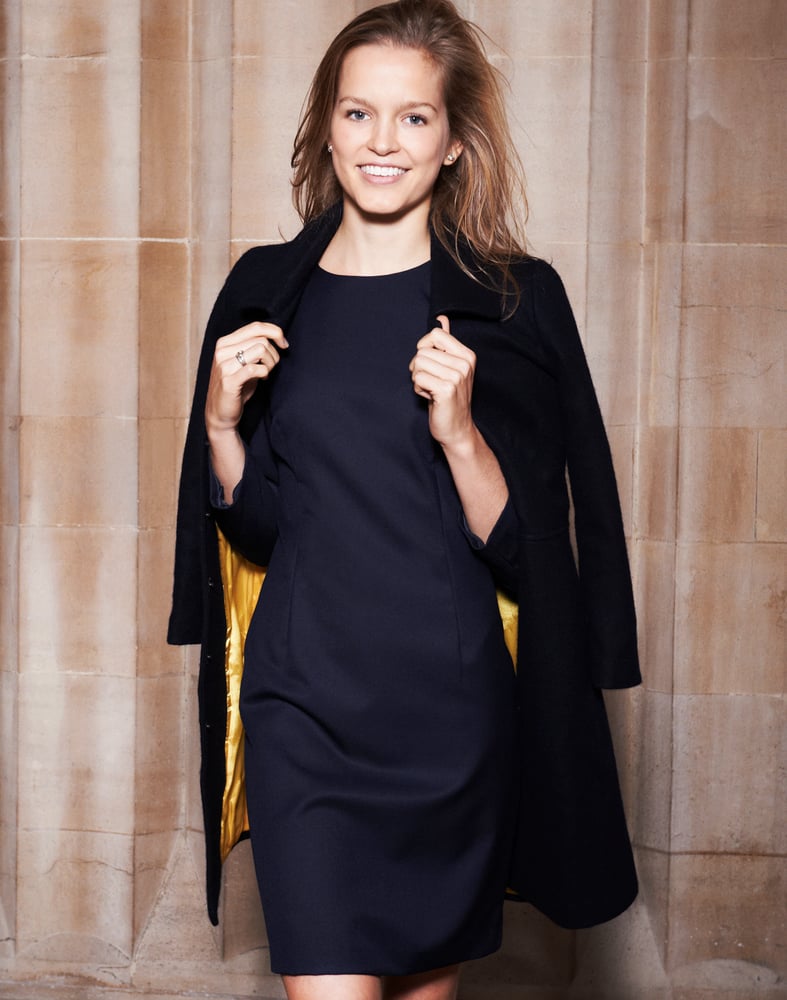 Grace coat
£450.00
THE NAVY WOOL COAT
Jonny never had a real-life high school sweetheart. Throughout his teens, he was secretly in love with Josephine March, the second daughter of the March family, the girl who lived two doors down.
Jonny is at Hong Kong airport, ready to fly home after a business trip. Suddenly, the woman besides him cried, "where is my passport? It's not with me! I'll miss the flight!"
She looked around her, and saw the passport on the floor. She quickly crouched down and stuffed it into her coat pocket.
As she stood up, her navy coat swung, and the golden satin lining flashed under the soft hue of the airport light. Maybe it was the light, maybe it was something she ate; Jonny didn't board his flight.
Her name is Grace March, from Washington DC.
COMPOSITION: 90% wool, 10% polyester
CARE: Specialist dry clean