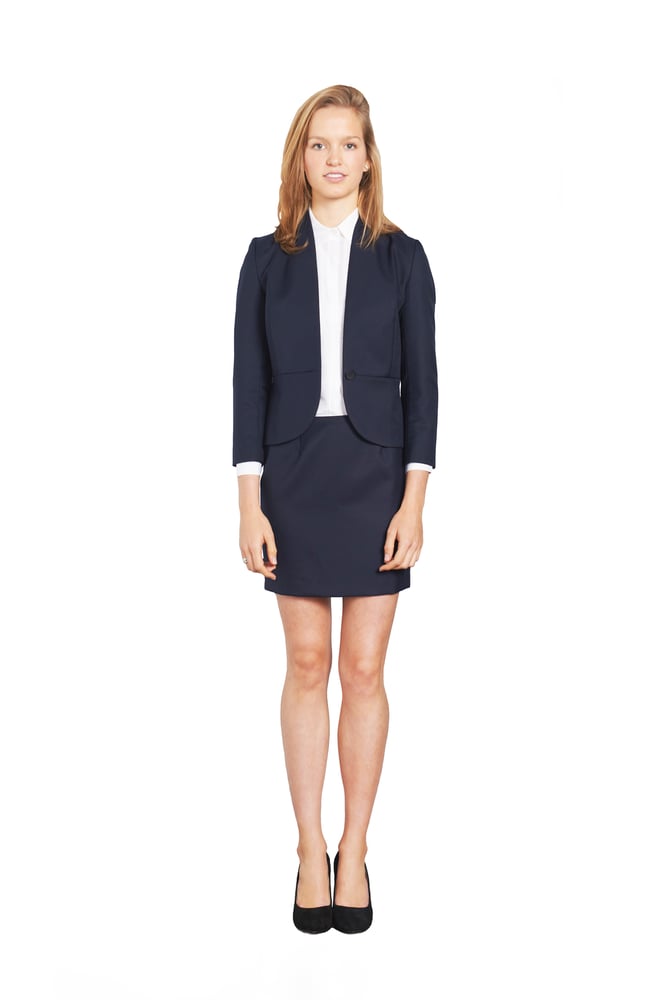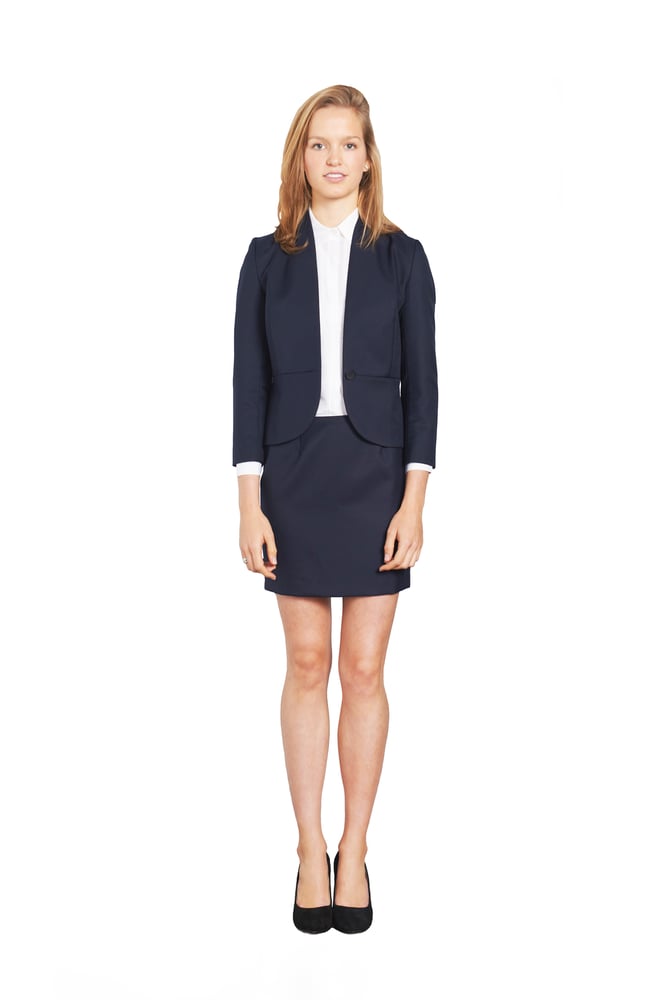 Colleen Jacket
£375.00
NAVY JACKET
Colleen had no plan for this evening after work. She passed the church that she passed every day, and saw the sign outside the church that she saw every day. There is a 6:30pm evensong. Grandma always mentioned the 6:30pm evensong in this church. That's where she and Grandpa met. They both sang in the choir. Grandpa had died in the war before the birth of Colleen's dad.
Colleen is not a churchgoer, and she often imagined inside the church as dark and dingy.
It was a total shock as she walked in. It was full of light. When the light through the stained glass and the light from the chandeliers shone together on her navy jacket, it glowed with playfulness. Walking on the floor with large black and white checks, Colleen suddenly felt like Alice in wonderland.
She saw a lot of bright young people there. There is even a handsome young clergyman who told her they are holding contemporary services on Tuesday lunchtime. Whatever that is, Colleen decided to come and see. The investment bank she works for is only around the corner, after all.
COMPOSITION: 70% Wool, 30% polyester
CARE: Specialist dry clean