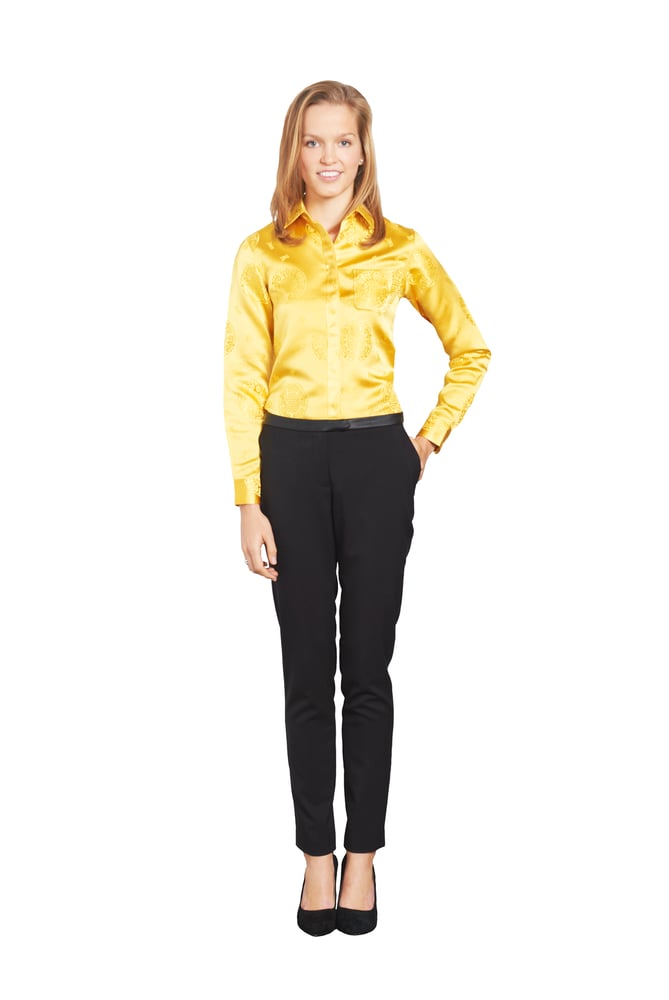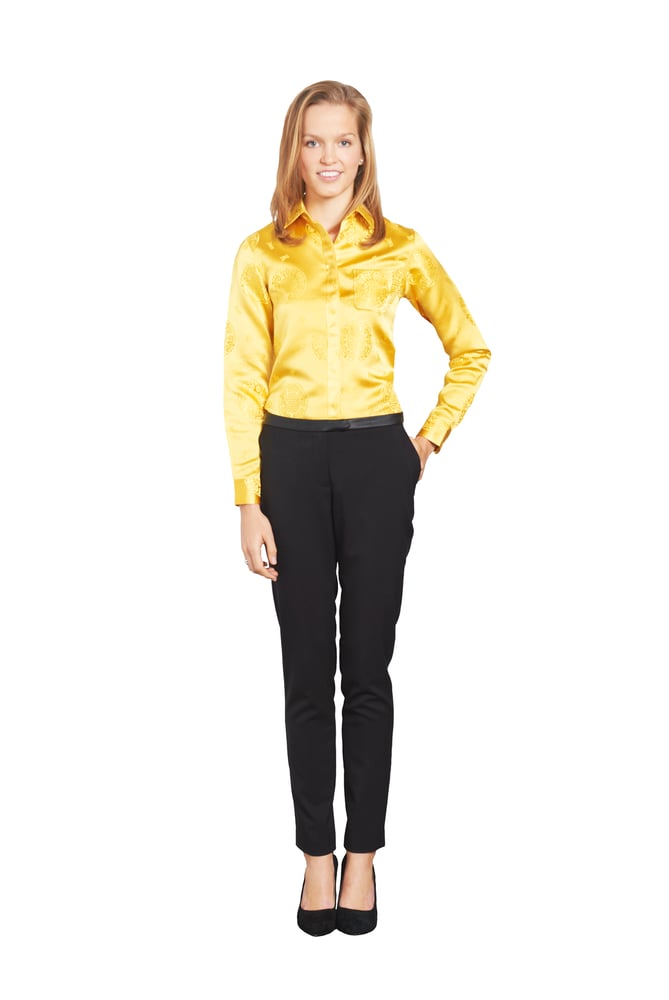 Christina shirt
£199.00
GOLD SATIN BROCADE SHIRT
Christina is a fashion designer, and she runs her own fashion label. Many think that working in fashion is glamorous and fun. What they don't know is the amount of stress it involves. To be an entrepreneur in the fashion industry is certainly not for the faint-hearted. What drove her when it all seemed too much were her folks in Kenya and their aspirations for her.
Having managed to seal a large deal with an independent boutique in Hampstead, she rewarded herself with a few hours of free time.
Her friend Rebeca had texted her a few days ago suggesting they meet up, and so now she was on her way to the Southbank centre.
Christina's gold Chinese shirt shone brilliantly in the powerful afternoon light. Christina smiled, thinking her friend will be pleased to see the shirt, because it came from Rebeca's label.
COMPOSITION: 80% cotton, 20% polyester
CARE: Specialist dry clean